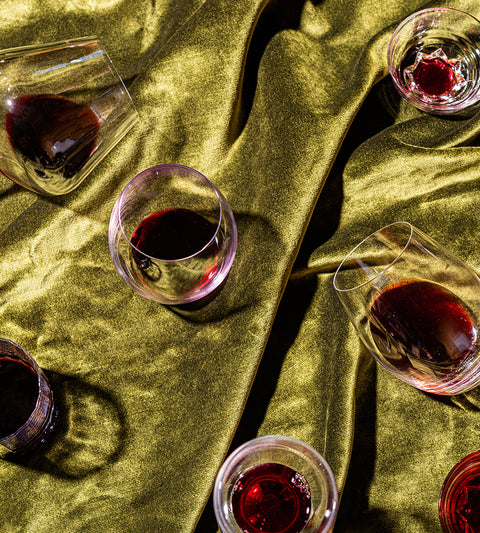 One bottle, endless opportunity
We deliver one wine every month, which allows us to buy high-quality wines from the winemakers we know and love, as well as those we've just discovered. You won't find these wines gathering dust in bottle shops; you won't see them being sold online at a heavy discount either. In fact, you may never see some of these wines being sold at all.
Joining the club
We take on a set number of new members every month. Once that number has been reached, prospective members are placed on a waitlist for the following month. Capping membership like this allows us to plan and purchase enough stock of whatever wine we happen to have our eye on. We spend months – even longer sometimes – securing these wines, so our priority is ensuring that our existing members are taken care of, and the winemakers we work with are fairly compensated.
What you'll receive
Wine is so much more than something to drink. It's an experience, and One Wine facilitates that experience by ensuring no wine is ever forgotten. Your monthly delivery will include the wine and everything you might be interested in knowing about it. Get to know the region, the winemaker and how best to pair the wine through articles, recipes and videos, which can be accessed through your One Wine account, even after you've finished the bottle.
Join here
Why One Wine?
Because we're wine lovers, first and foremost. We understand the value of quality over quantity and are interested in drinking wines that tell a story and can be traced back to a specific time, place and person. That said, we don't always want to drink a dozen of them – not when there are so many other wines to try. By joining One Wine, you're joining a community dedicated to drinking better, more interesting wines that will start a conversation, complement a meal or even spark a lifelong love affair. There's only one way to find out which it'll be.